Looking back at Peter Paul's visit to Mikov
27. února 2023

Since in the almost 230 years of the knife industry in Mikulášovice we had the honour of welcoming a Head of State directly to the factory for the first time, 23 February 2023 was without any doubt a historic moment for Mikov. How do we evaluate this event with the passing of a few days?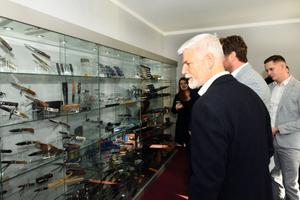 The company has already been visited in the past by, for example, First Lady Ivana Zemanová and a number of MPs and senators, both past and present. In addition, the Chief of the General Staff of the Army of the Czech Republic, Aleš Opata, and other high-ranking representatives of the army and police have also visited. Therefore, we naturally welcomed the announced visit of the newly elected President Petr Pavel and it was a great honour for us.

When we thought about what to make the main theme of the visit, we clearly decided on the War Veteran Project. Petr Pavel received a Repetitor knife from us, the prize of which we are contributing to the Military Solidarity Fund in this project. Since Petr Pavel, while still Chief of the General Staff of the Army of the Czech Republic, contributed a significant amount to this fund, this knife was not a gift in the true sense of the word, but rather an additional confirmation of his contribution. And we confirmed that we are all about a common cause - not to forget the heroes who did not hesitate to risk life and limb for our country. If his visit helped only this project, it was worthwhile.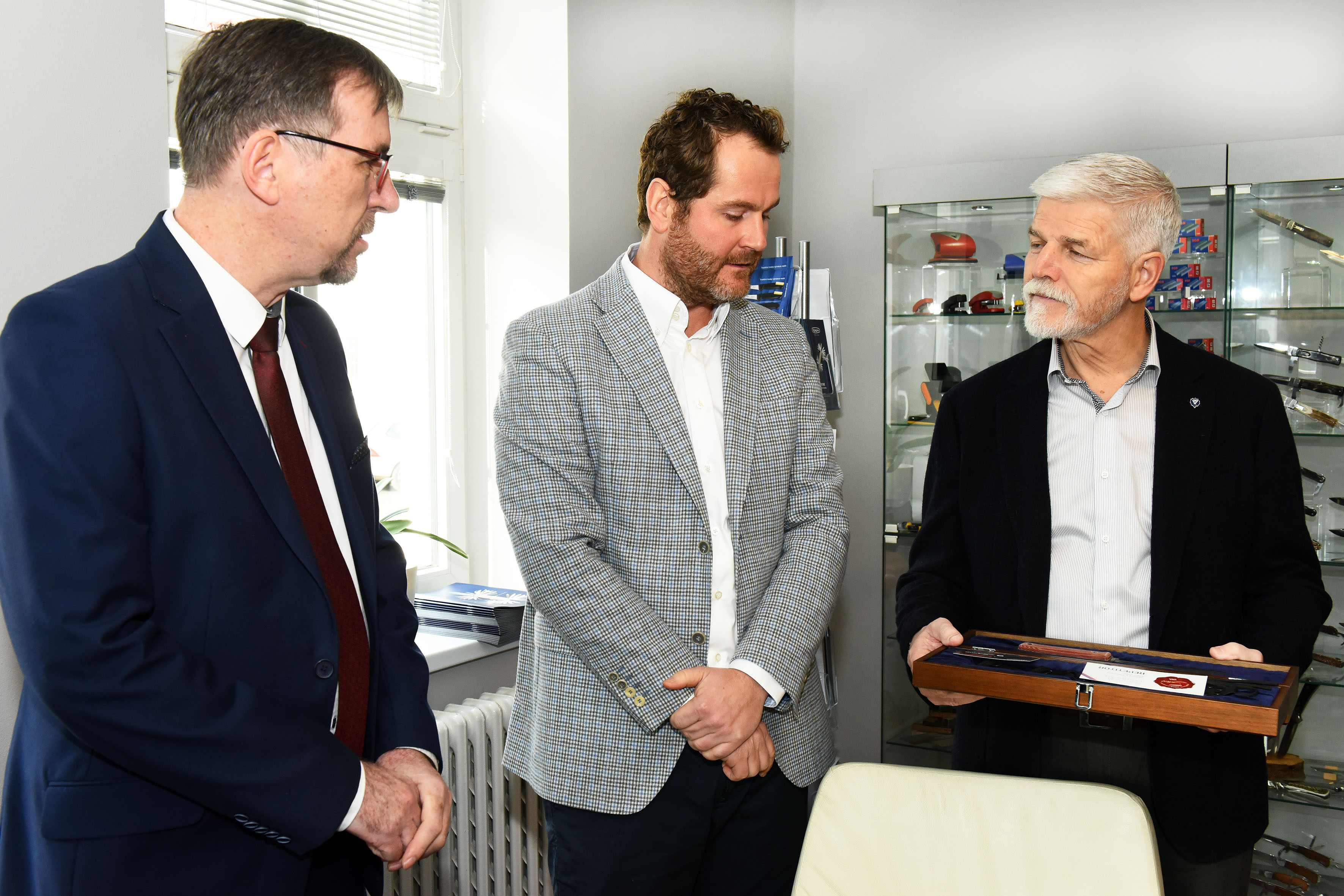 Petr Pavel is the owner of several of our knives. Therefore, we introduced him to the technological process of cutting and sharpening blades, hardening or precision machining in the tool room. Our main goal was to let him see for himself that such high quality products are made in Mikulášovice by the hands of local skilled workers. So not only the popular iconic Fish knife, but also the technologically more demanding Predator knives or bayonets for the BREN2 automatic rifle, which we produce under license from the Colt CZ Group, and other quality knife-making goods.

We were of course delighted that the company appeared in newspapers, on TV and on social media. And thanks to everyone who responded politely to our visit.