We will get through this together
23. března 2020

The whole planet is experiencing difficult times. The virus unexpectedly interfered with everyone's plans. On social networks, news about an epidemic is usually added by a #spolutozvladneme hashtag that speaks for itself. Keep your fingers crossed for this not only now, but also when the virus disappears.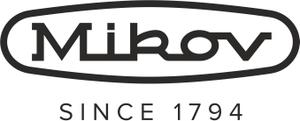 Mikov is a company producing knives in Bohemian Switzerland. The fact that we did not give up in difficult times and did not cancel production or move somewhere east now appears to be a crucial strategic decision. Thanks to you and your interest in Rybička, Predatory, UTON, we were able to make it possible.
North, where Bohemian Switzerland is located, is a bit remote region from the main centres of the republic, so perhaps even in the whole of our region, no case of infection has been recorded. Of course, we respect all government regulations and recommendations, but we don't have to stop production yet. 
Of course, there is a distribution problem in the current situation. Many stores had to close and sales have now moved into the online world. To ease the situation, by the end of emergency measures, we have reduced the prices of all goods across the board by 15 % and also reduced the minimum postage amount to CZK 500.  
We also want to bring you small joys and surprises. Therefore, we publish interesting limited offers on our social networks and through the newsletter daily. Follow us on Facebook, Twitter and Instagram and subscribe to our newsletter. This will ensure that you get all the most important information on time. Because of #spolutozvladneme.