We are heading to a meeting of cutlery towns in Albacete
2. února 2020

The history of industrial production of knives in Mikulášovice exceeds 300 years. Thanks to this, Mikulášovice is a member of the international association of towns with a tradition of cutlery, whose representatives meet every two years. They will meet for the third time this June in Albacete, Spain - where of course Mikulášovice will not be missing - and thus also Mikov.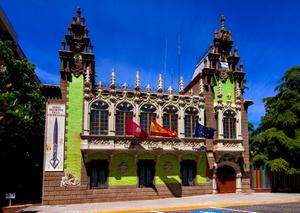 In Albacete, which is roughly halfway between Madrid and Valencia, knives have been produced longer than in Czech Switzerland - the sources date six centuries. At present, more than 90 percent of Spanish knives and cutlery are produced in Albacete, and goods worth around EUR 30 million are produced there annually. 
Most of the local sales are generated by a hundred of small and medium-sized businesses- from cutlery factories to small craftsmen, shops to service. Albacete exports three main groups of cutlery products - household, professional and sport. 
A part of the meeting of cutlery cities is also a conference of cutlery museums. Ours, known as the Museum of Cutlery Traditions, has made significant progress over the last two years. That is why we look forward to boasting with him and attracting the whole of Europe to Mikulášovice.