We belong to the Czech Switzerland
2. ledna 2020

Czech Switzerland is one of the most popular tourist sites, visited annually by about a million people from the Czech Republic and abroad. And not only the wild gorges of the Kamenice river in Hřensko, but also the villages Krásná Lípa, Šluknov, Dolní Poustevna or Mikulášovice.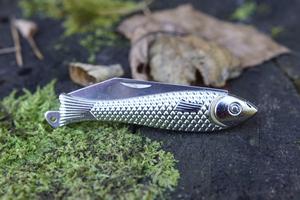 We, as Mikov, are proud that we are among the few local producers (in the Czech Switzerland) who can label their product (specifically the legendary Fish) with the regional brand Bohemian Switzerland. It has been awarded since 2010, so this year we will celebrate the first round anniversary of its duration.
Our company has a total of 41 products and 15 experiences, which were awarded not only because they are based in the region but also because they contribute to its reputation, are of exceptional quality and are manufactured using traditional techniques.  
Of course, we are delighted with every local product that has received the certificate. But since we are a company that has become famous for its hunting knives Fixir, Hunter and Hubert, we were pleased that, before Christmas last year, a wild boar stew or a wild boar in its own juice - dishes prepared in a family business in Dolní Poustevna, were also awarded. 
Therefore, if you have not been with us, we recommend planning your trip. The atmosphere here is great in every season. Well, if it rained during your visit - we invite you to dry - to our Museum of Cutlery Traditions.