Mikov supported the participation of Czech war veterans on parade British veterans' associations
8. listopadu 2019

Mikov financially supported the participation of Czech war veterans at a ceremony March REMEMBRANCE SUNDAY, which will be celebrated on Sunday, November 10 on the occasion of war Veterans in London.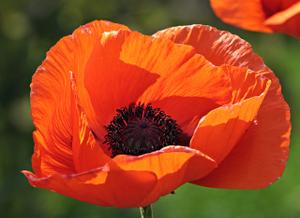 The show organized by Britain's largest veterans association, The Royal British Legion, takes place right in the heart of London at the Cenotaph Monument in the presence of members of the British Royal Family, Prime Minister and members of the government, attended by 10,000 war veterans from the Commonwealth States. 
"It is a great honour for Czech veterans to take part in such an important social event because in the past it was intended only for Polish veterans. We have received this honour for the historical and contemporary common struggle in world wars and modern conflicts, "said Tomáš Sláma, who organizes the participation of Czech veterans. 
For Mikov, support of military veteran assistance activities is one of the priorities, which shows the long-term project War Veteran, whose proceeds are stable support from the Military Solidarity Fund. 
Mikov is a traditional manufacturer of cutlery, office equipment and industrial fasteners based in Mikulasovice, which lies in the centre of the so-called Czech Switzerland. The company is also owned by the Czech manual
Narex Bystřice
.