Butcher knives
6. března 2023

Mikov produces a complete range of cutlery products. So alongside exclusive knives such as Predator or military knives, our range also includes knives designed for professionals in industries where they cannot do without sharp helpers. In addition to kitchen knives, these are primarily butcher knives.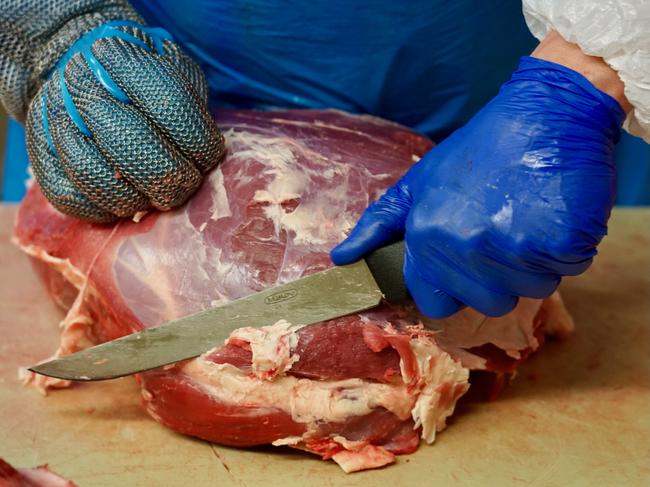 Whether butchers work with meat as a daily routine or only occasionally, for example during home slaughter or when cutting meat for pickling, smoking or grilling, they can choose from two types of knives from us. The first are Luxury knives, with a handle made of Brazilian rosewood and a blade made of 425 steel with a hardness of 53-56 HRc. The second type are KLASIK knives with a plastic handle with excellent grip ergonomics. They are made of 1.41116 steel with a hardness of 55-56 HRc.
Each custeomer can choose whether to purchase butcher knives as a set or individually. If you need a set, the Luxury version is offered in a wooden block, while the KLASIK version comes in two variants in a practical case. All sets, of course, include a very important accessory for work - a sharpening steel.
Not everyone, however, wants a complete set of knives, as they may only need some specialized tools. Knives for deboning, carving, stabbing, or skinning can therefore be purchased individually.
It is a matter of course for our products that they are certified for contact with food according to European Union standards. We also provide an above-standard 3-year warranty for butcher knives.