Museum of Cutlery Tradition is open again
17. května 2021

The newly announced quarantine measures allowed us to reopen the Museum of Cutlery Tradition. In the building of the Municipal Information Center in Mikulášovice, you can visit it daily from 9 am to 4 pm, including Saturdays and Sundays.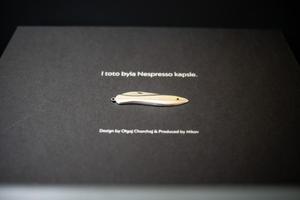 In the museum, you can not only inspect 2,500 exhibits mapping the local cutler's and small industrial production but also buy a souvenir in the Mikov store. 
Among other things, you can see rare and valuable exhibits of limited edition knives, which are now virtually not available - for example, the first version of Rybička for the Nespresso company, the military UTON with a green handle issued on the occasion of the 100th anniversary of the founding of the republic, or the M-1917 officer's knife.
In addition to a tour of the exhibits in the museum, you can also watch a historical television documentary about the Mikov company or take away interesting promotional materials.
So if you happen to be around Bohemian Switzerland, you should not miss the Museum of Cutlery Tradition.