In 2020, the Mikov Group emphasized production with higher added value and e-commerce, and is preparing further digitization and robotization
30. prosince 2020

"The increased demand of our customers for quality and advanced products this year has led us to focus our main energy on the digitization and robotization of all workplaces that do not require a professional level of craftsmanship. Therefore, already in 2021, there will be further fundamental in the group shifts to industry 4.0, "said the director and owner of the Mikov group, Karel Ježek.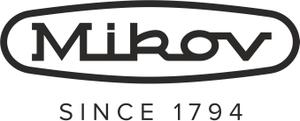 Since 2018, when a new owner with purely Czech capital joined the company, annual sales of cutlery have increased from 25 to 42 million, with modern knives increasingly requiring a high degree of craftsmanship and technological sophistication. 
In 2020, the Mikov company launched several new products on the market - the Taurus and Storm military knives, a special edition of Rybička, which was made for the Nespresso company, or the UTON paratrooper knife made of N690 steel. Besides, Mikov took over the complete production of Lubomír Maďarič knives and there was also a minor improvement in other knives from the existing offer. 
"Thanks to the increasing share of the production of more complex products aimed at end customers and the development of e-commerce, we can gradually reduce the production of subcontracting of simple components. The knives also largely covered the failure of sales of office equipment and industrial connectors - the area that was affected by the COVID crisis, "explained the company's sales director Martin David.
An enormous increase in the number of customers, especially in foreign markets in 2020, noted also the traditional Czech manufacturer of hand tools NAREX Bystřice, which belongs to the Mikov group since 2019, which is where Mikov is going to invest the most in robotics and digitization to satisfy worldwide interest in the novelty - premium cryodel Richter.