It's going to be Christmas again this year
3. listopadu 2020

Maybe it seems trivial to you, when it happens every year, what else it should be in December. But this year is not like any other.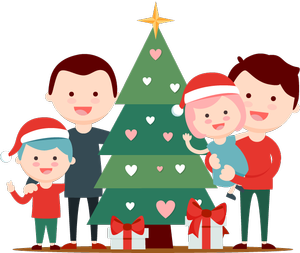 No matter how you look at Christmas itself, most of us have the main idea - to make those we love happy. And this is perhaps even more important this year than in previous years. 
In Mikov, we produce knives, office supplies, staplers, nailers, and in our subsidiary Narex Bystřice hand tools. And of course, we want it to be our products that will make your Christmas happy. It can't be otherwise, because every knife, chisel, or stapler sold will ensure payment to dozens of our employees in northern and central Bohemia. But only that wouldn't be enough. 
Let's try to make fun together with a little differently than usual this year. Let's think today about how to show your love to your loved ones. For example, find a beautiful story in their lives, a happy memory or, conversely, a wish, and a desire for the future, combine it with a gift. And try to think about how to present, wrap, and decorate the gift so that it underlines that your loved one, whom you are giving it, is at your heart.
It can be trivial. It will probably occur to everyone that Rybička can revive childhood memories, return the hunting folding knife Fixir, or the dagger Venado to the times of summer camps and wanderings. 
They can be practical gifts that encourage our loved ones to try to make something from wood at home or learn new recipes. 
And of course, if you are among those who have enough resources to please their loved ones with a high standard and quality, you can choose exclusive gifts - custom knives, damascene steel knives, exclusive Predator, or Pocket knives.
We don't want to stay away from giving joy this year either, so we have prepared some surprises for you. Therefore, we will always pack a gift for you with selected Christmas items - a trifle - which we believe will please you. And from December 1, we are preparing for you on our website an Advent calendar- every day a new offer of events, discounts, and gifts. 
Yes, it will be Christmas again this year. And when it's over, we'll be very grateful if you share your joy with us. For example, if you managed to deliver one of our products in such an original way that it aroused joy in your home or even tears of joy.