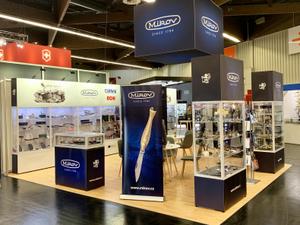 Not long ago, there was a belief that the internet and social networks would completely destroy trade fairs and exhibitions. But hunting knives, military knives, EDC or special cutlery series need to be inspected, weighed, tested to see if they fit well. Even though ordering through the e-shop is much more comfortable than shopping in stores.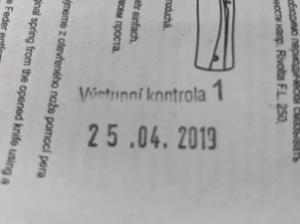 The knives we produce in Czech Switzerland have found their place in the domestic and foreign markets. We provide a small series; we want them to be unique in their design and artistry. And to let the customer know when buying a Mikov knife that they hold guaranteed quality in their hands.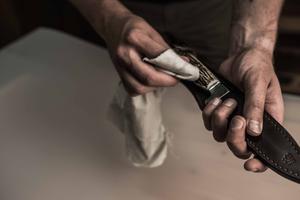 When you purchase a knife, choosing the right handle is as important as selecting a blade. If the knife is difficult to hold, its construction does not protect your hand when cutting or gets easily damaged, it means it is not a good knife.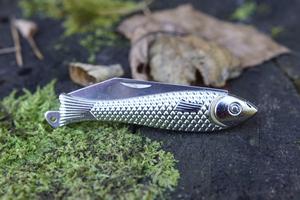 Czech Switzerland is one of the most popular tourist sites, visited annually by about a million people from the Czech Republic and abroad. And not only the wild gorges of the Kamenice river in Hřensko, but also the villages Krásná Lípa, Šluknov, Dolní Poustevna or Mikulášovice.

After returning from the front of the First World War, Václav Richter, a native of Bystřice u Benešov, filed on 27 December 1919 an application for the renewal of his trade locksmith's trade license. At that time, of course, he had no idea that he was at the start of a business that, one hundred years later, under the name NAREX Bystřice, would become a world-famous manufacturer of hand tools.
This year is slowly over and this is an opportunity to look at what it has brought. It was a big year for Mikov.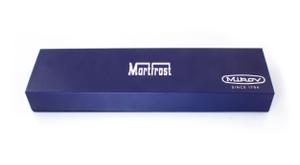 The knives we produce are most often bought by people because they need to work with them, use them in some of their hobbies, or the knives just make them happy. And especially for them, there are the limited editions of knives - although of course, they are full-featured knives.
Sharpening steel is a historical tool, but even today professionals who have to work with knives and keep them sharp can't do without. It is not used to create blades on the knife, but to maintain them - this is called pulling.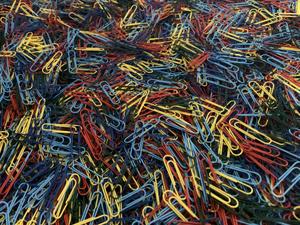 We usually call it a paperclip, but its correct name is "paper clip with haunch". It is an ordinary piece of wire, which we do not even perceive, but without it, all the offices across the world would face serious problems.